Edwards Ironworkers
***END OF SUMMER PROMOTION***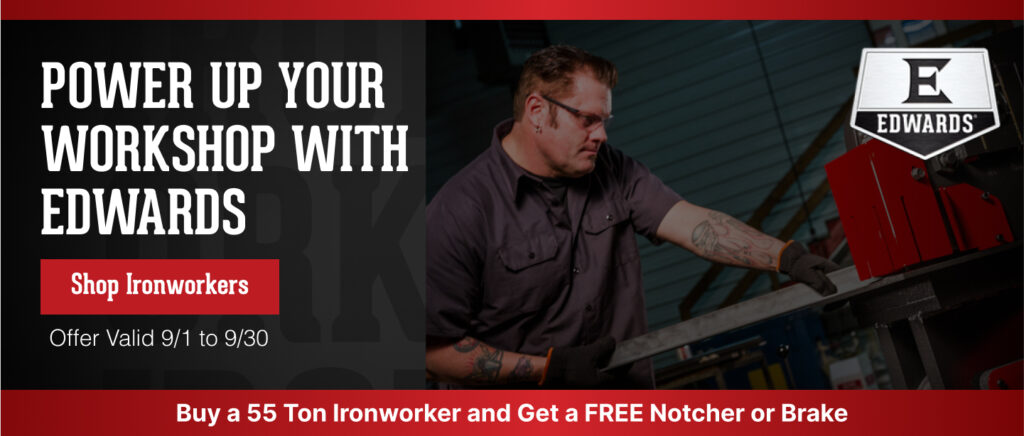 ---
Onix Machinery Sales is your # 1 source for Edwards Ironworkers in Canada. Edwards Manufacturing produces a fantastic series of Ironworkers from the 40 Ton C, to the most powerful 120 Ton Ironworker. Equipped with the Powerlink System you can transform your Edwards Ironworker into a power unit for the Edwards 10 Ton Tube and Pipe Bender, Edwards Radius Roller, Horizontal Bender and/or Shop Presses.
Please give us a call or Request a Quote below! We are here to help you!
We are Proudly Canadian!